Sponsor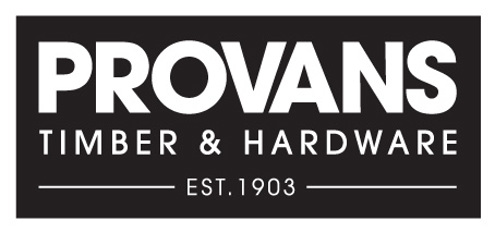 The families behind Melbourne's Provans Timber and Hardware, have pledged the generous donation of an annual award and scholarships to give back to the city's trade industry which has long supported them. The Provan family initiated the idea in memory of their family ancestor, David Provan, a founding member of the Committee of the Collingwood Technical School, now known as Melbourne Polytechnic.
David Provan, great grandson of the founder David Provan, is proud of the legacy his family has built. He commented: "My great-grandfather was a hard-working family-oriented person with strong values and an absolute commitment to his staff and the local community".
The first scholarships will be granted in 2021, highlighting the importance of trades to Melbourne and encouraging prospective students to undertake courses in carpentry, joinery and cabinet making.
This scholarship has been developed with the intention of increasing diversity in construction trades including attracting women into timber trades.
Melbourne Polytechnic include, welcome and value unique contributions of all people. Melbourne Polytechnic encourages Australian Aboriginal and Torres Strait Islanders, people with disabilities, LGBTIQ+ and from culturally diverse backgrounds to apply for this scholarship.
Apply Now.
Application Instructions
Complete the application form (pdf) and email to scholarships@melbournepolytechnic.edu.au with any additional supporting documentation
OPTIONAL: Video file or audio file (please complete personal information page of application form if addressing selection criteria in video or audio format).