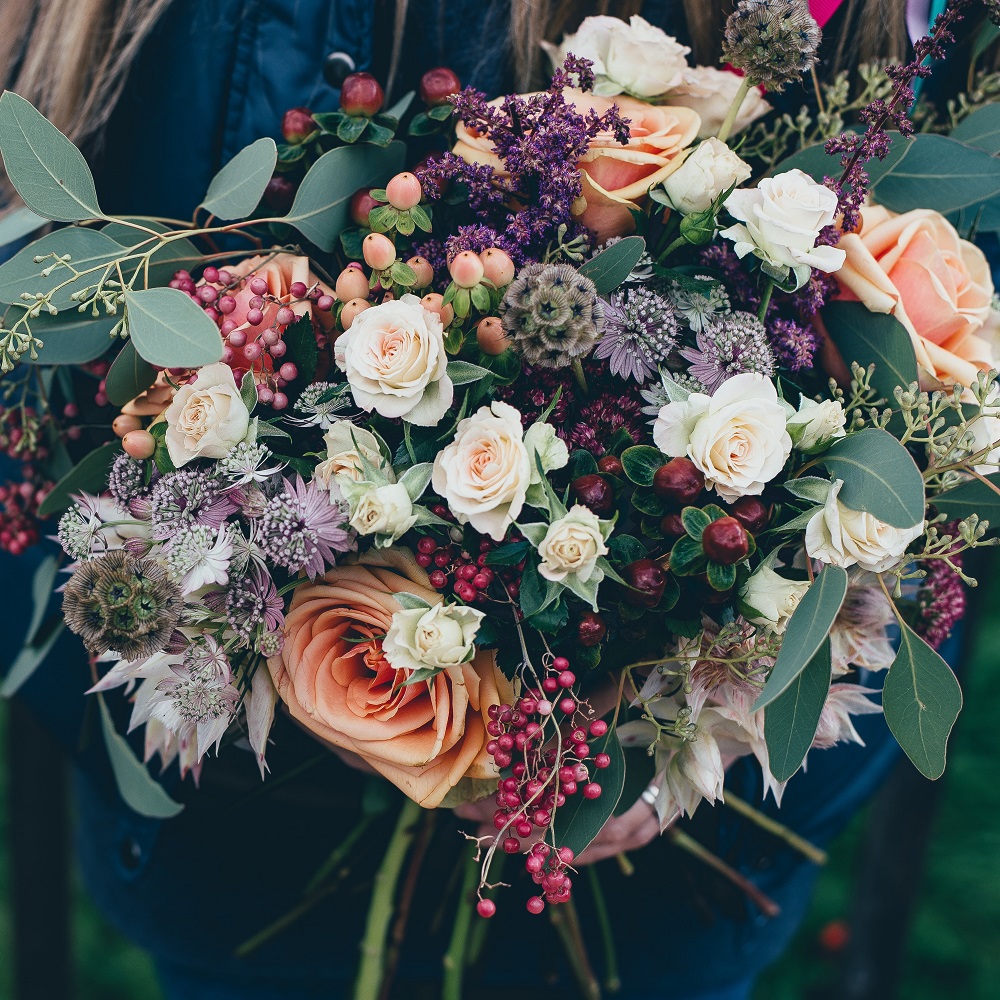 Not everything has to come up roses this Valentine's Day - here's our guide for floral alternatives
Do you really like that guy on Zoom? Just started dating the girl at mixed netball? Maybe you want to show your best friend how much you appreciate them on the International Day of Love but how do you say that without being too over the top?
If you want to stick to tradition, of course nothing quite says 'passion and love' like some juicy big roses; 12 roses implies a declaration of love whereas 50 roses imply complete and unconditional love (and an empty bank account…)
However, if you're looking for a stand-up alternative that will convey your message of love, appreciation or just a plain old 'dang, you're cool!', here are some other options that shouldn't be overlooked this Valentine's Day.
TULIP
Red tulips are the other 'love' flowers, their dark centres signifying the heart. Turkish legend says that Prince Farhad was in love with a young woman named Shirin. When Shirin was murdered, Farhad was so grief-struck that he killed himself by charging his horse off a cliff. A scarlet tulip grew from each drop of his blood. Seems a bit drastic. Tulips will still be a bit pricey this time of year as they will be imports but definitely the best alternative to roses.
GERBERA
Gerberas renaissance came about in the bright 1990s, their  pop of colour and daisy-like look was greatly favoured among brides which can only mean one thing – love. A member of the daisy family and native to Africa and Asia, they come in just about every colour of the floral world's rainbow so if you want to stick with tradition, seek out red varieties however a big white bunch of these beauties is truly striking.
IRIS
The iris denotes dignity and respect, and in some corners of the world, given their regal colour, are renowned for their royal like qualities (of colour at least). The most recognisable colour of course is the deep blue or purple iris but like gerberas, they also come in a myriad of colours. A yellow iris means passion, paler varieties symbolise courage and admiration. This is a great choice to let a mate know they're special or what better way to convey your feelings to your King or Queen than a tall, regal Iris.
ORCHIDS
Beautiful orchids, favoured for their sculptural qualities are a perfect gift on Valentine's Day. Not only can they last throughout the year if potted, they represent love, luxury, beauty, and strength. In ancient Greece, orchids were symbolised virility and male fertility, and it's believed that if a woman ate orchid flowers, they would bear a strong son. We strongly recommend that you do not eat your valentine's orchids or any orchids at any time of the year.
PROTEAS
Native to South Africa, proteas are symbols of courage in the face of change this Valentine's Day. If your loved one has been going through a tough time of late, this might be the bunch for them. Another sculptural plant, proteas will last a long time and treated right, they can be dried to perfection. Long lasting love!
To be honest, any gesture of care and thought for the ones you love – romantic or otherwise – is always appreciated and remember to carry this sentiment throughout the whole year.
If you'd like to learn more about floral design and the art of flowers, enrol in one of our Floristry courses.