2014 was a pivotal year in the Institute's 103-year history - a year full of student and staff successes along with changes designed to empower all students and staff.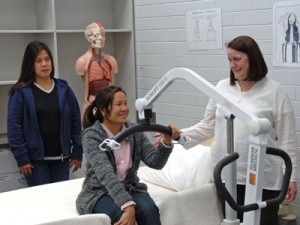 The student experience
Melbourne Polytechnic built on its long-standing reputation for providing students with real-world training experiences and celebrating their successes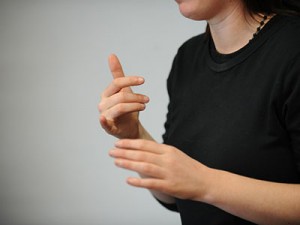 Inaugural Auslan Graduation
60 students received their Certificate I or II in Auslan at our first ever Auslan program graduation evening. The ceremony celebrated our students taking another step toward fulfilling careers essential to the community.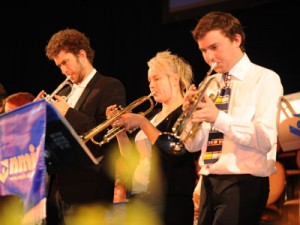 Engaging with communities
Melbourne Polytechnic students and staff formed connections with the extended community through participation in course-related community events such as the City of Stonnington 'Shot In The Dark' photography competition and annual Jazz Festival.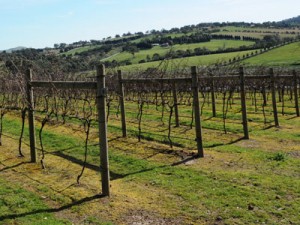 International study tours
Students and staff widened their technical and collaborative skills through participation in overseas study tours including multiple program areas sending students on study tours to China as part of the Asia Bound Series. The Bachelor of Agriculture and Technology (Viticulture) students participated in a study tour to the vineyards and wineries of Spain.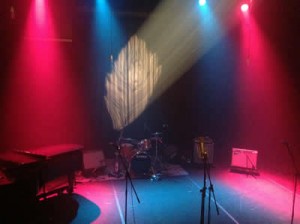 Industry projects
Melbourne Polytechnic continued to provide students with real-world learning experiences such as Sound Production students and staff conceiving, designing and installing the sound design component of VAULT! - an exhibition charting the history of Circus Oz.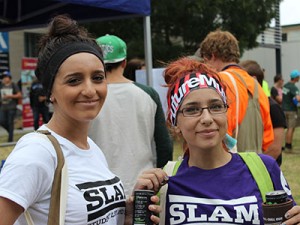 Student Life at MelbPoly (SLAM)
Our SLAM team delivered more than 150 on-campus events to over 20000 + students during 2014 and were awarded Best New Event in 2014 at the CampusLink Conference Awards.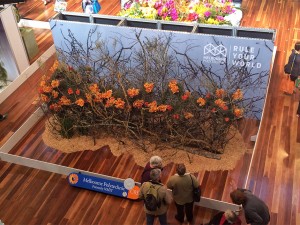 Achieving excellence in vocational education
Our students and staff continued to receive major awards across a diverse range of industries from cookery, floristry, and photography to cattle handling, visual arts, and interior design.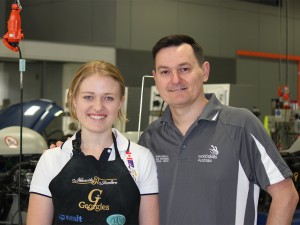 Jyothi to join 'Skillaroos' at Trades Olympics
Certificate III in Jewellery Manufacture graduate, Jyothi Forman, won a place in the National Worldskills 'Skillaroos' team to compete at the 2015 Worldskills titles in Sao Paulo, Brazil.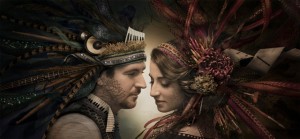 Photographer of the Year awards
Jacqui Cherie Hogan (Diploma of Photo Imaging) was awarded 2014 Cannon AIPP Student Photographer of the Year while Keren Dobia, Photo Imaging Teacher,was awarded 2014 Cannon AIPP Professional Illustrative Photographer of the Year.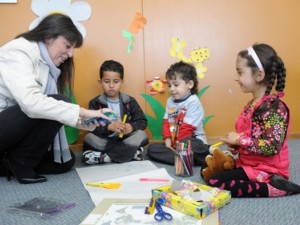 100 percent strike rate for Early Education Graduates
100 percent of the first graduate class in the Bachelor of Education (Early Years) gained either employment or post-graduate study offers.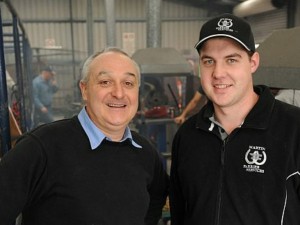 Farriery teacher achieves international recognition
Melbourne Polytechnic staff continued to distinguish themselves in a variety of fields during 2014 including farriery, music (Jazz), and photography. Melbourne Polytechnic Farriery teacher, Colin Smith, was invited to preside as 'Chief Judge at the Selangor Turf Club', International Horse Show 2014 in Malaysia.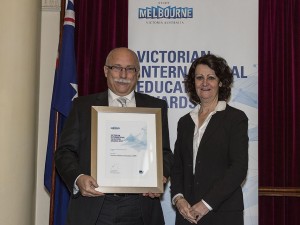 Premier's Award for International Office
Melbourne Polytechnic's International Office was named winner of the Victorian Premier's Award for Excellence in International Education - for vocational education and training.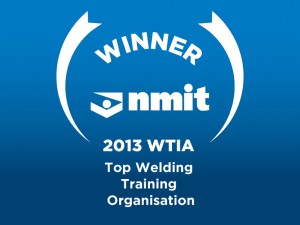 Top Welding Training Organisation
The Fabrication Department was awarded the Welding Technology Institute of Australia's (WTIA) 'Top Welding Training Organisation for 2013' (awarded in 2014).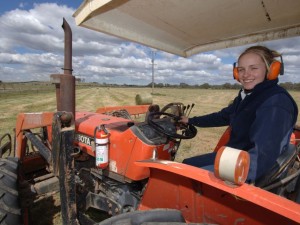 Going further in Higher Education
Two new degrees
During 2014, Melbourne Polytechnic commenced new degrees in:
Agriculture and Technology (in conjunction with La Trobe University) 
Higher Education expands
In 2014, Melbourne Polytechnic also successfully registered the Bachelor of Business and Bachelor of Hospitality Management for delivery in China from 2015. The Bachelor of Business and Bachelor of Hospitality Management were the first two Melbourne Polytechnic degrees to be offered outside Australia.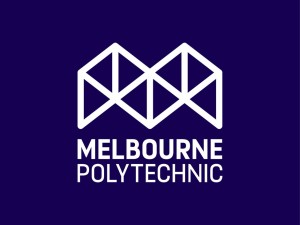 Melbourne Polytechnic - a new name for a new era
As part of its adoption of a single brand strategy (a key strategic transformation objective) Northern Melbourne Institute of TAFE (NMIT) changed its name to Melbourne Polytechnic. The change was announced by the then Premier of Victoria, Dr Dennis Napthine, on 2 October 2014.
The adoption of a single brand (previously the Institute ran separate branding under NMIT and Melbourne Polytechnic) has strengthened our brand profile in a competitive vocational education market and is more cost-efficient.
The Melbourne Polytechnic name reflects our growth from a traditional TAFE to a training model that blends practical learning and contemporary theory with more pathways to higher education, meaning many more opportunities for our students to reach their full potential.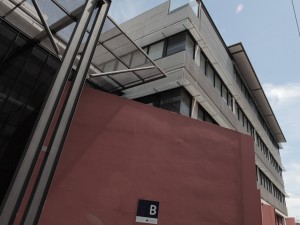 Re-shaping the Institute
A new campus in Melbourne's south east
One of the biggest changes to the shape of Melbourne Polytechnic in 2014 was the commencement of the Prahran campus.
The Prahran campus now offers over 80 full and short courses with a strong focus on the creative industries including photography, music performance, theatre arts, visual arts and interior design just to name a few.
Prahran campus has injected new life into the former Swinburne University site meaning you benefit from initial facilities upgrades including new photography, music performance and recording spaces.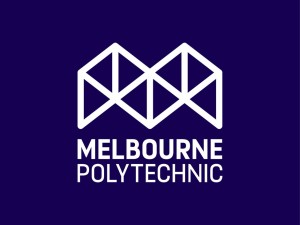 New faculty and services structure
The introduction of a new four-faculty and service structure during 2014 brings efficiencies to our program delivery and offers students increased synergies between programs and more direct pathways to higher education. Our operating structure is now more nimble and responsive to student and industry needs.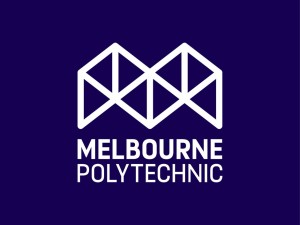 Working toward a bigger future
During 2014 Melbourne Polytechnic undertook a comprehensive review of eight  key areas of operation. This review resulted in the establishment of an ongoing transformation agenda with five key strategic objectives.
The establishment of the transformation agenda and strategic initiatives was largely the result of the commitment and innovative spirit of our staff.To enable the implementation of the transformation agenda, Melbourne Polytechnic was successful in its bid to secure $19 m in TAFE Strategic Adjustment (TSAF) funding.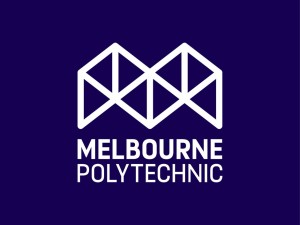 Finding better ways of working
E-forms
The introduction of an online enrolment form making the process of enrolling easier for students and more effective for the Institute to track genuine enrolment prospects.
Course enquiry centre
The relocation of the course enquiry centre Melbourne Polytechnic with a dedicated enquiry resource, plus greater e-marketing capacity and market analysis capability.