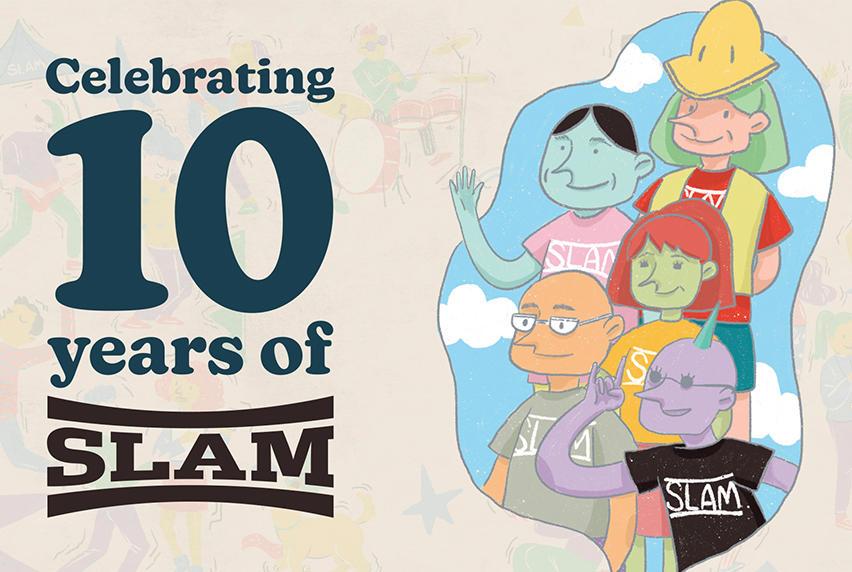 About this event
It's SLAM's 10th birthday and you're all invited!
We'll be throwing a big celebration with FREE food, entertainment and activities. So come along and help us celebrate 10 years of SLAM!
Mon 25 July
12:00PM - 1:00PM
Preston Courtyard (outside Mr Tod cafe)
You can find out more by going to the SLAM Facebook or Instagram or going through the Student Portal or Thrive app.